When you watch "Field Trip with Curtis Stone," airing on KLCS' Create (58.3), you are actually watching the way he researches for his thoughtful menus at his Michelin-starred Beverly Hills restaurant Maude, and not just filming something for a show. Curtis talks to KLCS about the inception of his new PBS show, his initial reservations about cooking on TV and some of his favorite places to food shop in Los Angeles.
Curtis, your new show airs now on CreateTV, but I recall you guest hosting on "Moveable Feast," which was similar in that you traveled and it looked like so much fun. Was that how this came about?
You're right it is a bit of a similar format. When we were putting the menu together for "Maude," I was talking to somebody that I worked with on that show, Dave, the cinematographer, who'd become a friend and I was telling him a little bit about what we were doing for the restaurant. He's like, "Oh my gosh, you should film it!" I said, "Nah, it's super nerdy, chefs and wine guys and we run around the area." "That sounds like a TV show," he said, "just let me come." So he came and shot Rioja, which was our first ever episode, I guess, and our second wine region that we'd done as a menu. And he cut together this little sizzle and showed it to me. I said, "You're right it could be a TV show." It's happened pretty organically.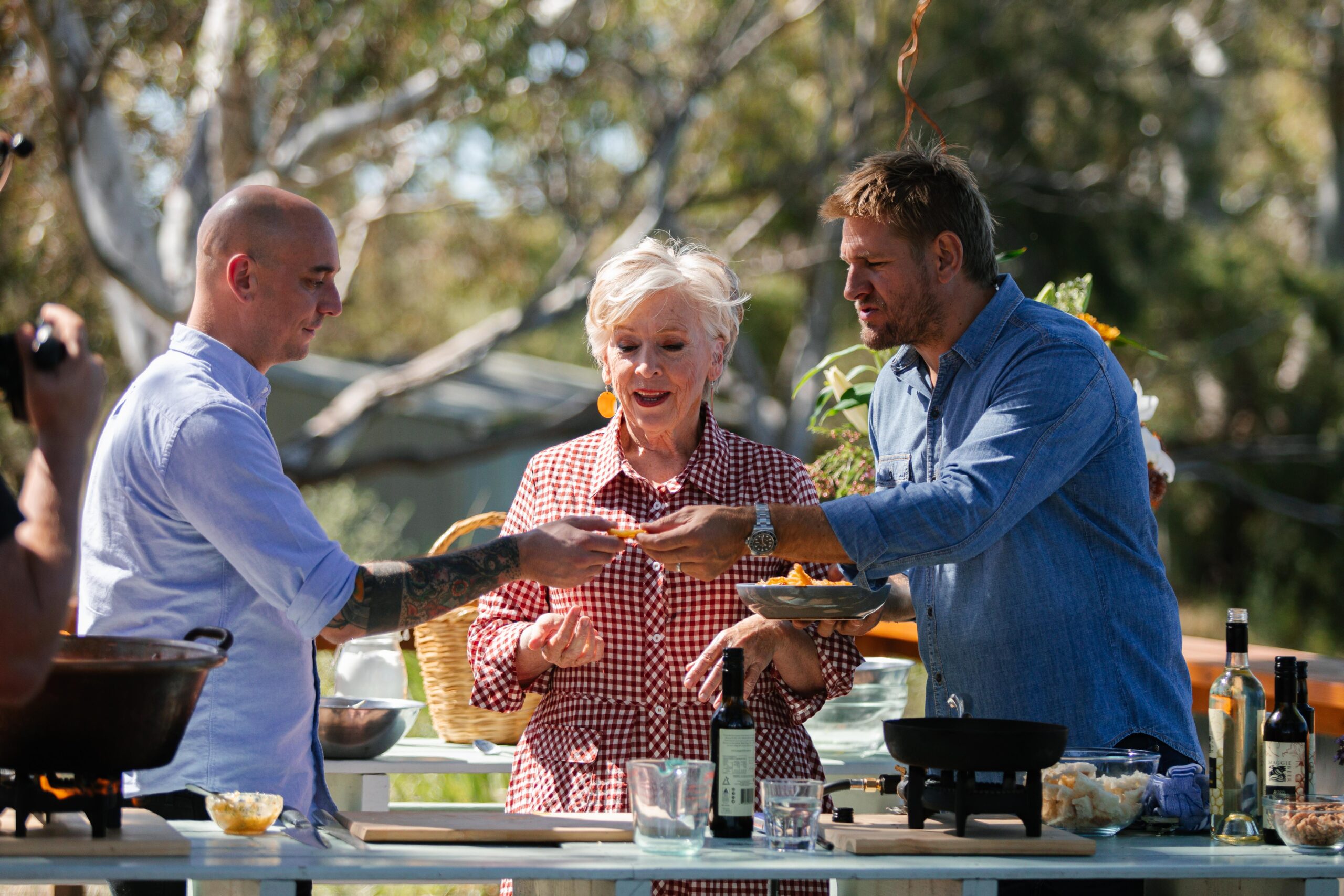 You actually go to other places to prepare for the menu for your restaurant?
We do. We change the menu four times a year; it always revolves around a different region. And all the wine pairing for that comes from that region, so [the] wine team pulls together all that stuff, and then me and Chris or our pastry chef, or whoever it is, we go together to the region to do the exploration, because it's an interesting thing, when you do travel, it's not necessarily the obvious stuff. It's the little nuances of a place or the people you get a little in-tune with, and that's how you get inspired for it.
That's amazing, because I would assume chefs who have regions on their menu don't always go to the region and travel.
You're right, you're right. Even for the wine team, it's hard to talk about a wine region if you haven't been there. That happens a lot.
So what is the aim of your show?
For us it was an authentic, genuine thing that we were doing that we just started filming. I guess back when we started it, the goal I guess was to sort of show a little of the inner-workings of what really goes on behind the scene when you do producer a menu. And quite often when we do a wine paring for instance, the wine team might open 30 or 40 different wines and we'd all sit around and taste the food. We don't just create a dish and say, "You know what would work with that, California cabernet and let's just pick one!" (laughs) It's far more intricate in the way we build a tasting menu. So I guess in some way it was to raise the curtain on that and inspire people through our favorite three things such as food, wine and travel.
What was your path to being a chef and what made you originally want to cook on TV?
I had no ambition cook on TV to be honest with you. I started cooking when I was a kid and started professionally cooking when I was 17. I gave-up, I got accepted into a law degree, which my father was extremely angry at me for not taking. Instead, I went to cook. I guess back then there wasn't a whole lot of television chefs. I think Jamie Oliver might have come out maybe three or four years into my apprenticeship and he was sort of the first one in Australia that had visibility. Then I moved to the U.K. to work for Marco Pierre White and my life was all about fine dining and Michelin stars. And then the opportunity sort of just fell in my lap and it was a show called "Surfing the Menu" and it was an Aussie producer who tracked me down somewhere. The concept of the show was two Aussies living in London would move back to Australia and go on these trips to re-acquaint themselves with Australian food and wine and again isn't totally dissimilar to what I'm doing right now. Of course when you're a young chef working in tough kitchens, and someone asks you to travel around your own beautiful country and become inspired by food again, you're like., "Well, yeah, absolutely!" And that sort of just got the ball running, I guess, and one thing led to another.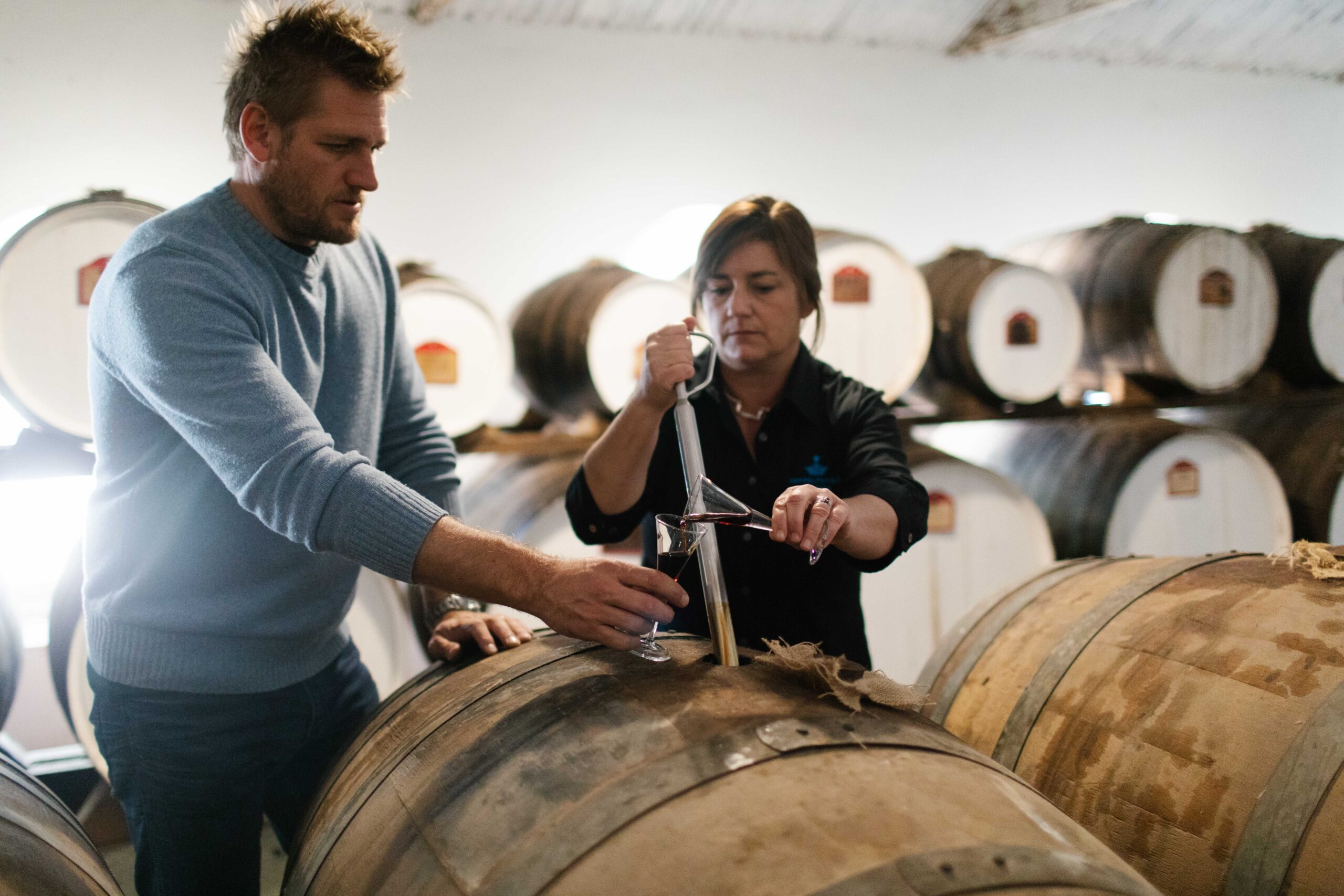 Given your diverse TV cooking show background, how do you find doing a show for a PBS audience different from some of the 'reality' cooking shows and cooking competitions you've have done for other networks.
The trick is when you're doing a completion show, you're more or less a host. Maybe you're judging food and tasting food. There's a certain element of enjoyment you get out of that, but it does pale in comparison when you actually stop and think about a show like "Field Trip." With PBS of course, you're not forced to do anything. It's very humble, but very authentic television. I think for me, to do something that I love, that I'm passionate about and get to talk to and share with other people, that's sort of why we do what we do. So, I'm super grateful for the opportunity with PBS, because it allows you to do exactly what you love without all the advertising stuff that normally goes on television.
Do you have a favorite dish that you make or a favorite dish you learned from travels on the show?
So many, a Sri Lankan-style curry that I learned from an Aussie chef in New South Wales. He caught lobster in the bay of Sydney; like in middle of the city you can jump in the ocean and dive and get some lobsters. (laughs) It's pretty hysterical that's a reality. When we showed up, he said, "We'll cook them there and then." He brought a curry paste he made earlier in the restaurant, it was so good. Seafood, you quite often think has to be a simple, and just a squeeze of lemon, but that's not the case. You can have really complex flavors with shellfish like lobster. But to me food is all about the history and the stories, al the stuff that shapes it into what it is. That's what 'regionality' and cuisine is all about. It's about the ingredients we can get and the history and the stories that were told. I could bore you to tears talking for hours; all the different dishes and the people we met along the way. But to me it's sort of all somehow interrelated, the background, the culture, the cuisine, why, and of course the ingredients. So, yeah, it's a lot of fun.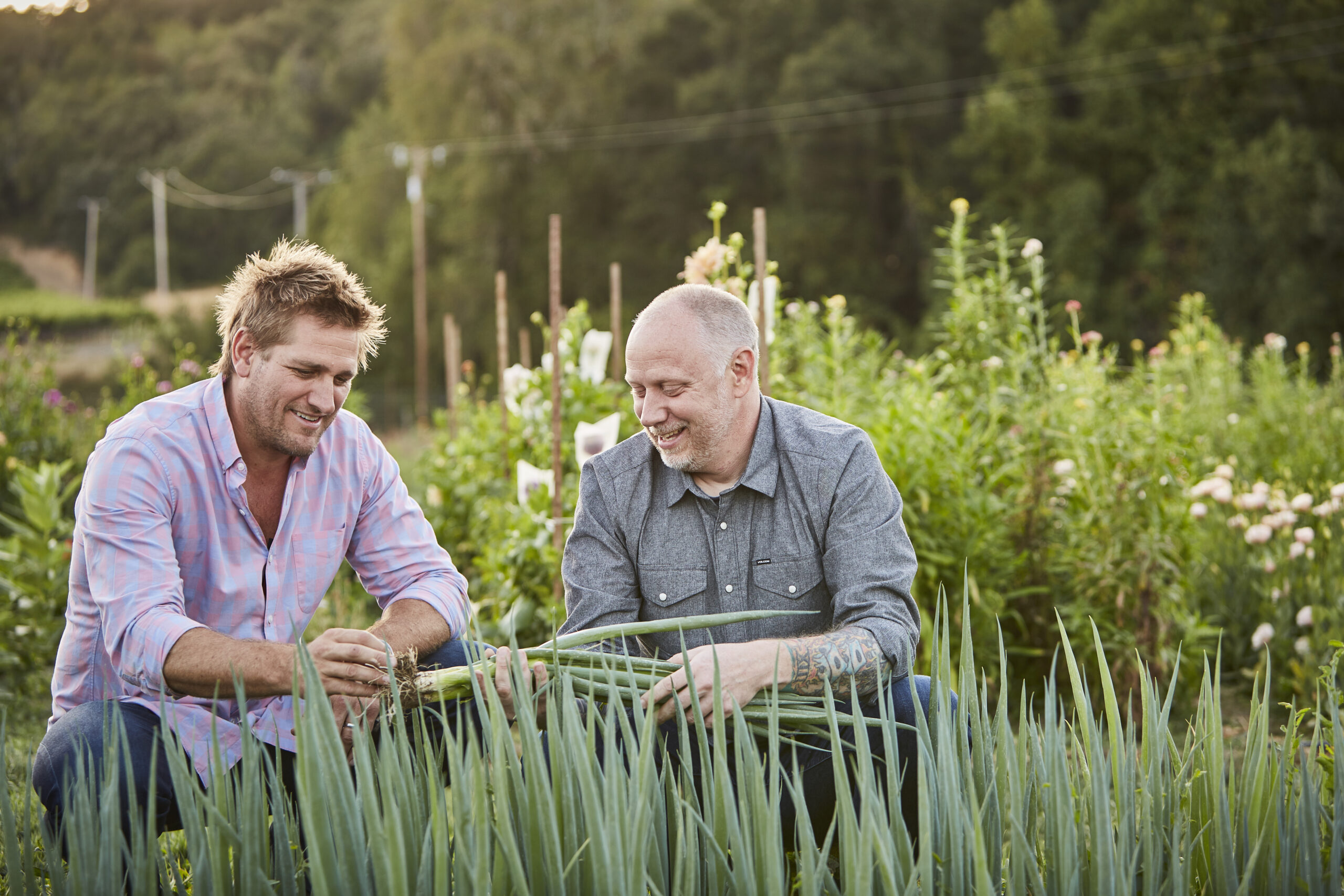 What's the most frequent question you get? What is your answer to that question?
I have a butcher shop, so people ask how to cook the steak the right away. (laughs) You should cook a steak on a high heat, but you should cook it slowly. So the way to do that of course is, and I much prefer, cooking over a live-fire grill. So you get that delicious smokiness, you need a really hot grill so you can get that main effect; you want the caramelization. But then you want to take it off the grill and allow it to rest. That will slow the cooking process down and as the heat's still penetrating the protein and will allow you not to overcook the outside and leave the center still rare. If you do that maybe two minutes on either side and allow the steak to rest five or six minutes and then return it to the grill another minute or two on either side and again allow it to rest, depending on how thick your steak is, you might continue doing that a few different times so you get that perfect pink through the meat and the moisture retention is far greater. That, using a hot grill, pre-seasoning the meat before you put it on the grill, tempering it, take it out of the fridge and allowing it to come to room temperature, all those little tricks that help it stay moist and delicious.
You can tell you really enjoy your job showing people how to cook and where things are grown or made around the world. What keeps you going?
I love what I do; I love to eat. That sounds so simple but I am so obsessed with food and always have been and curious about why things taste the way they do, and how you can manipulate food in a way to get a result you're looking for, whether that's the use of chemistry or technique, to create lightness or richness or density, or manipulate the textures or flavors in some way. I'm just fascinated with it and always have been. It doesn't feel like work to me to be honest. That's the food element of it, and I guess the other side of it is the human element of it. We work with a variety of people in kitchens. We have guys that were with Chrysalis, an organization that helps people that've been homeless or incarcerated and are trying to get back into the workforce. So we work with some people with very colorful backgrounds and also have chefs that have spent their lives in Michelin star restaurants and never done anything but that, so there's a good mix, and people from all over the world. And when you're in a business like that you quickly realize that you're a team and your team also depends on you. And when that's the case you have to figure stuff out for them and right now we're going through a hideous time in the restaurant world and you can't turn your back on that, because there's that human element and you've got to be team mates with people and do a bunch of things together.
So far everyone has had a Julia Child story or that she influenced them, do you have a Julia story?
I don't. In fact, I didn't know who she was until I was 40 years old. I didn't grow up in the States, so I'd never heard of her. And she's an American icon and I've seen become an admirer of hers and her attitude. It's quite fascinating isn't it, we grew up with totally different set of people we looked up to. But she is amazing, and I unfortunately don't have a good story. (laughs)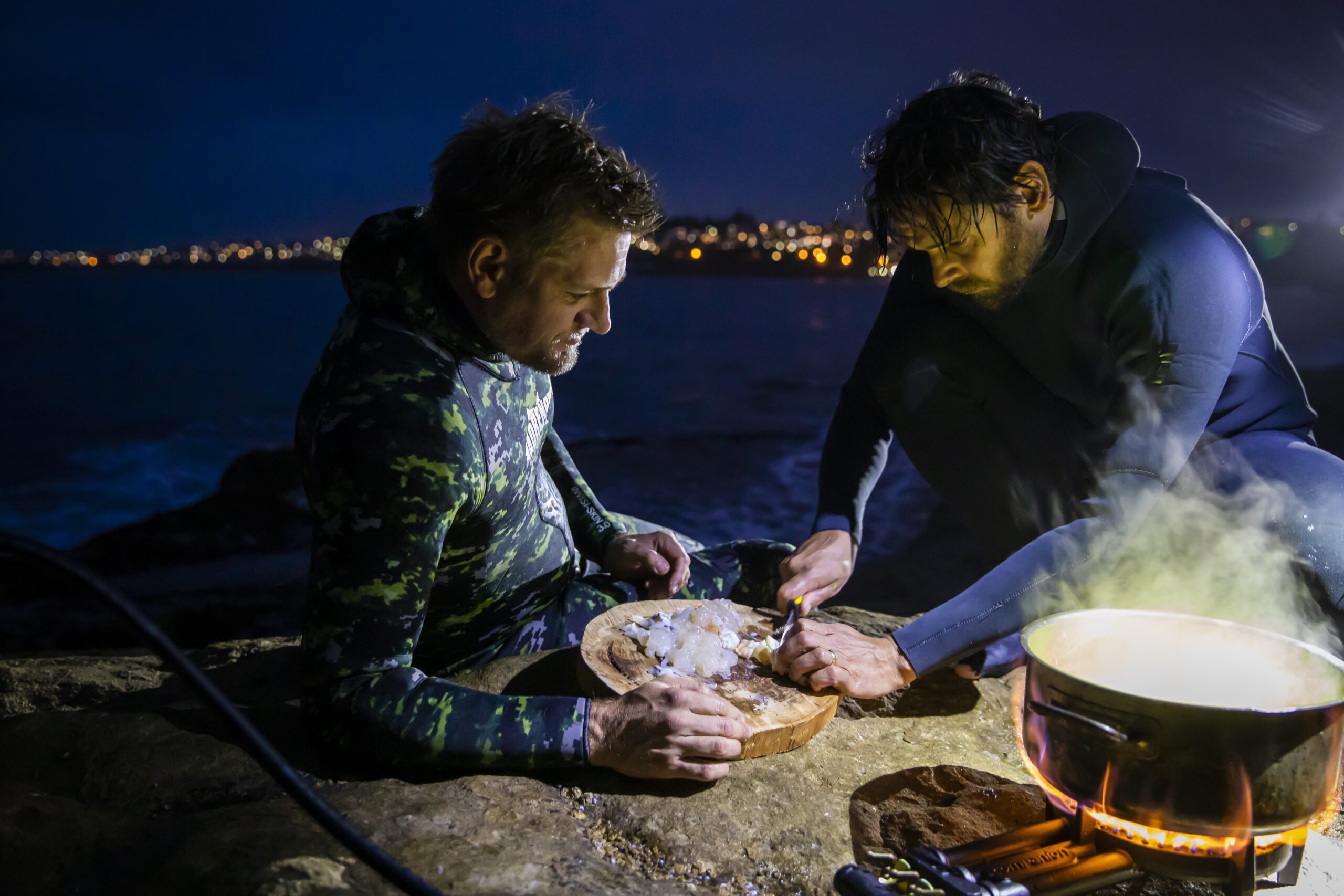 Do ever just pinch yourself you get to do this for a living and follow in the footsteps of educating people about cooking on TV and food?
I do. It's funny, I remember the first time I ever did something on television, I was embarrassed about it to be perfectly honest, because I'd done nothing but high-end restaurants and there's a snobbery that comes in those circles, like TV chefs, they don't know they're talking about. And I was one of those people until I got asked to do it. Somehow you feel like you're a bit above TV chefs, even though I was a kid. I write a recipe, it was very simple, it could only have a few ingredients. It was salmon with broccolini and orange juice reduced and not long after it somebody came up to me, "Mate we saw you on TV make that salmon every Friday night, it's a real staple in my home." And I can remember having the exact same feeling, as working in a kitchen, and then peering into the restaurant and seeing somebody take a mouthful of that food and have a beaming smile on their face or quickly offering it to the person sitting opposite them. That makes me feel really good, what you cooked made someone happy, and in the same way writing a book, or doing something on television can have that effect with someone too. I'm not sure why that's such a joyful experience for some people and the idea of creating a nice experience for someone else is something that I like to do.
Do you get feedback that your show is a guilty pleasure in a noisy world; that we get to travel with you.?
I just watched an episode the other night and I was like, "Oh my God, imagine being in those mountains in Rioja right now, and everyone you see you embrace and touch and hug and shake hands." Now the world's so different, that was the way it was a year ago. (laughs)
Some fans who remember you from shows like "Take Home Chef" and wonder what your thoughts are about a show like that, and would it even be possible today, given how much life has changed in the last 10 years?
I think it is. The world's so crazy right now isn't it? I'm not sure if any of us knows how to respond to it, but at end of day if you enjoy what you do. We're always going to eat. It's funny, everyone in the restaurant business says, "We'll always be ok, we all have to eat." So you think that's a pretty safe industry to be in, where you create food, but right now our industry has been knocked for six, an Australian cricket term, we're on our knees. Everyone still does have to eat; at the end of the day we'll figure it all out one way or another. It's not pretty or pleasant, but somehow well get through it. And we can all sort of keep going in the right direction.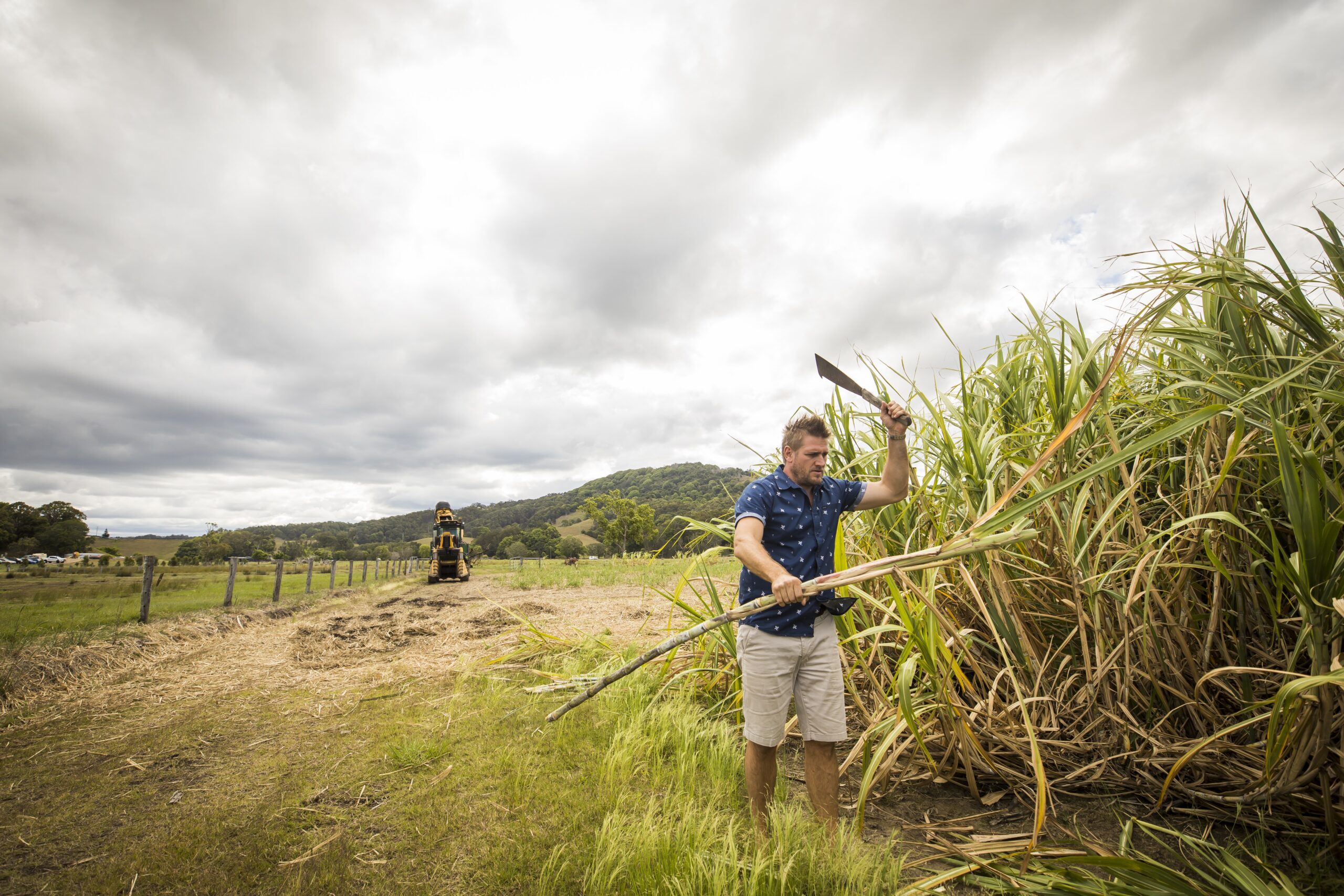 Given the times and situation we find ourselves in currently and how much more cooking people are doing at home, have you modified your recipes or your take on how you approach your show to reflect this societal change (but I assume you're not taping the show yet)?
I sell kitchenware, I have a line of pots and pans that we sell through the Home Shopping Network, and we've noticed that industry is busy, everybody's buying pots and pans. And that's really fascinating. And we used to go to the studio in Tampa Bay six or seven times a year to cook live on TV, but now we're doing it from our test kitchen and Skyping in, so we're constantly finding new ways to do the same job. It's funny, if you spoke to someone at HSN or QVC years ago and say, "Why don't you let me let me do this from home?" They'd just laugh at you, but now that's what we're doing and it's working. In fact I think the category is totally going through the roof.
Besides your restaurants Gwen and Maude, do you have any favorite places in L.A. to dine or shop for food at?
Ooh, good question. I did a lot of research because we just started a business called Private Chef Los Angeles and we supply fish and meat and produce, dried goods and mise en place to private chefs who work in the L.A. area. And I literally hit a variety of different stores to figure out, because we've got a lot of chefs come into our butcher shops, so I went to places like Eataly and to Monsieur Marcel, which I really like. We go to the Farmers Market. I'm lucky because I get fish from work; I genuinely shop at Private Chef LA. You can get the most incredible food delivered, so that's what I'm sort of using these days, but I like the Farmers Market on Third and Fairfax, I go to the Hollywood market as well on Sunday.