We first spoke Maria Lawton, host of Maria's Portuguese Table, in the middle of the pandemic, when she spoke about how she got her show on PBS. Season two premiers this month nationwide on Create; we thought it was a good time to reconnect and ask how life has been since she season one aired. Maria shares what we should expect in season two, how the show felt different this time around, what she has learned from the pandemic, and she gives a quick healthy recipe she learned from her mother and makes often.
Maria, what have you been up to since we last spoke?
So much, the first time around the first season was out, it had gone first regionally and quickly it was picked up nationwide. And then, it started getting all kinds of awards. I got an Emmy® nomination, it got a couple of Telly awards, a Taste award. It was just really great and then of course the pandemic happened (laughs). And then the world just stood still. Everything was on hold like everyone else's life. So I didn't feel comfortable traveling with a production crew because I would feel responsible if anyone would get sick. So, I just said "We're halting everything; if it's going to happen, it's going to happen and we're just going to let it go for a little bit here." What happened is, at the beginning of last year 2022, PBS Rhode Island Foundation, they came up with a nice amount to get me started. And I went, "Ok, this is telling me it's time to start again." So we called my producer who did Season One and said, "They've giving us this amount of money, obviously I still have to raise more money." And that's what I did for part of 2022. I received that money and I was able to film that episode and then I would run out of money (laughs) and stop. And raise more money. And it was hard, it doesn't make it any easier, it doesn't matter if you've got awards, it's still difficult to have people believe in the project, or fill in the blanks. Because the first time around I thought, "Oh, this was probably one and done. It probably won't happen again." To be able to do the second one was incredible, it was really incredible. I felt like we were on a mission. (laughs) Even my husband said, "We're on a mission from somewhere, we have to do this." For whatever reason we all felt it. And this time around for the production crew, it wasn't just me and two gentlemen. It was me and six other guys (laughs) and it was a big group of people. We filmed in the east coast of Massachusetts, four episodes here and four episodes in the central islands of the Azores. It was the island of Terceira, the island of Sao Jorge, the island of Pico and the island of Faial. And none of them, with the exception of my producer really, had never been to the Azores, never heard about it. And for me to introduce them to it and to the culture, was so beautiful. As we speak right now, one of them is taking his wife and daughter to the Azores (laughs) because of that trip. They all fell in love with it. It's been a gift. And it feels different this time. I can't explain it, it just feels different. Once again, I feel like it's a love letter to my culture and showing people here in the United States. People even down in the Cape, because we filmed down in the Cape, were like, "I didn't know that even existed." Or "Wow, I didn't know the Portuguese were there." It's putting a spotlight on it more than anything. Being proud of who we are and where we come; that's so important no matter where that is. I know my family has been with me the whole time. The first season we dedicated it to our moms and the second season we dedicated it to our dads. And let me tell you, my dad was there. I felt my dad with me throughout the whole thing.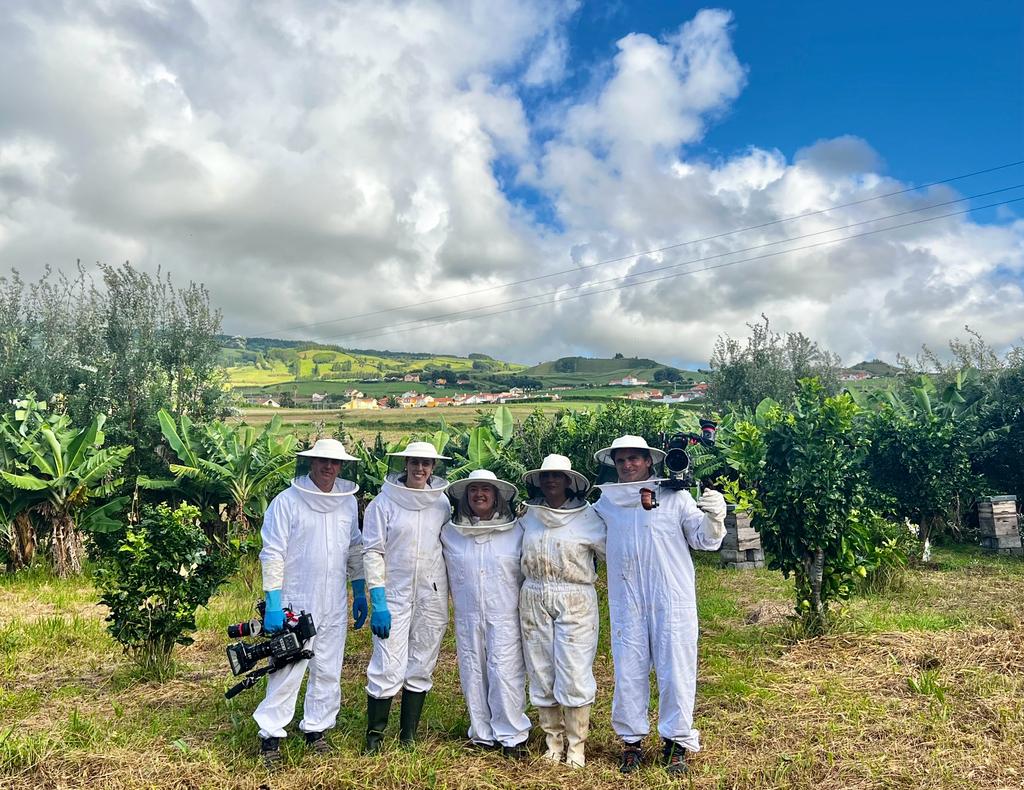 You had not produced new shows since 2020, how was that?
I handled it in the same way when we finished the first one, "Wow we just did that, I can't believe we did that and we'll probably never do it again." And to be able to do that again it is such a gift. That's number one. I am so grateful for all of those sponsors. I had a friend of mine who put together a GoFundMe. For the longest time, I'm like, "I'm not doing that because there are so many people who put GoFundMe's if they have a hang nail. There are other people who need it more, I'm not going there," But she did it and I had people giving me money. Even as big as a few hundred to as little as $5. I was like, "I can't believe that someone is even giving me that money. It's such a gift, really it's a humbling, humbling thing to be able to receive money in the form of a gift, to receive that from complete strangers. People who I don't know and are sending me money because they believe in the project. It's really beautiful, it really truly is.
What's a typical day like for you, now?
Now, I'm getting messages from a whole bunch of people for me to come in and talk and put on a big presentation. This month I have a presentation at UMass Dartmouth, at the Portuguese Cultural and Language Center. I'm going in to talk about what it means to promote our culture through food and history, because that is what I'm doing. It's the perfect way to describe our culture, through food and history. There's a lot of that. In the fall I'm going to be up in Boston University with their international students. So, it's different this time; there's a whole other feel to it.
Has the pandemic changed you, have you learned anything from it?
Oh goodness, I think if anyone has not learned anything from it, whew! What I got from it is – you do not waste your time. You can't waste your time. You've got to go for what you want to do, do it. And there is no "coulda, woulda, shoulda", "I'll wait till whatever". We can't do that anymore. And the other is – we have to take care of each other. We really need to take care of each other. I know we tend to always think of ourselves, ourselves, ourselves. We've got to think of each other because we're in it together. Whether we like it or not, we're all in it together (laughs) It's a more of telling my family how much I love them, which I always did. We need to tell the people how important they are us, because from one minute to the next, we always knew, time is the equalizer – we all are born and we all are going to pass away one day. And that is the equalizer for all. We can't escape it no matter how rich, how poor, or whatever. And our day will come and when that day comes we need to all be prepared of doing and saying all the things that we need to say and do and not wait. And that part has changed me, absolutely has. I'm rushing for time like, now I need to do so much because we're on borrowed time.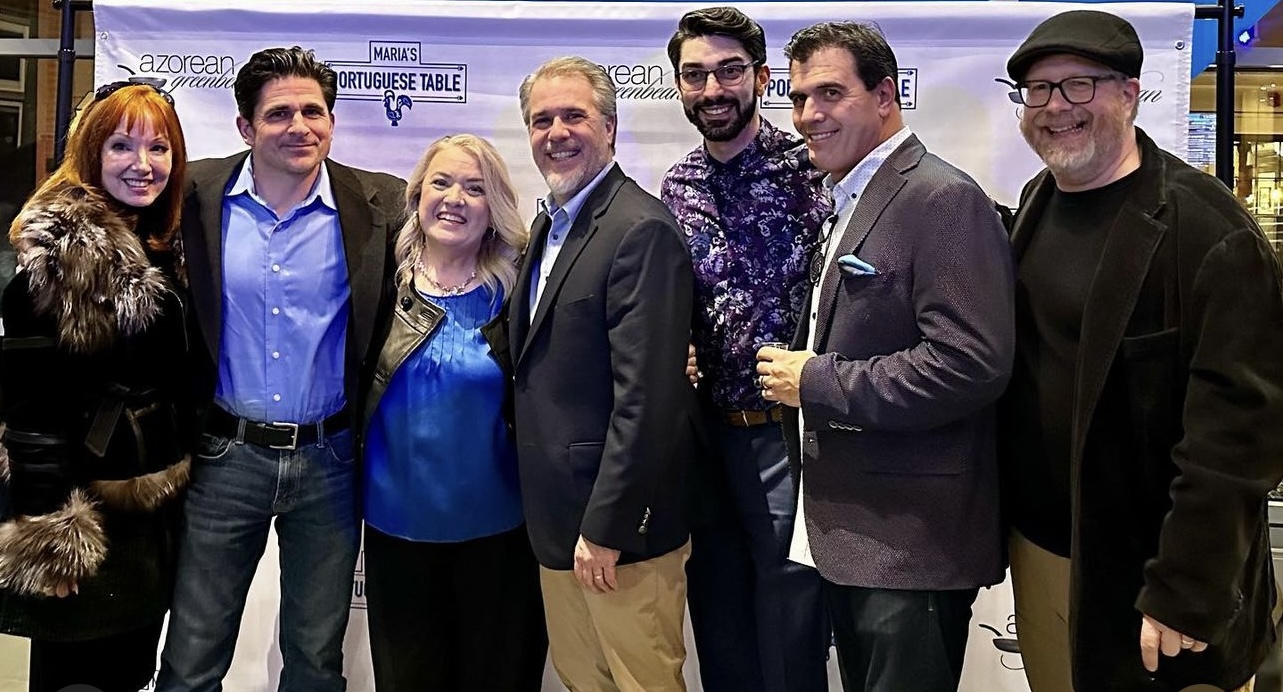 What keeps you going and doing what you do?
Oh goodness, ooh, I'm going to start crying now…I want to show, oh goodness (tears up), I want to make my family proud. That's number one, I know they are, but I also want to show my daughters, my nieces, my nephews, my grandchildren. I want to show them all that if you have something deep down inside that you know you need to do, that you have to do, that you've always wanted to do, and you're getting "No" from everybody, and they're telling you it can't, it can't be, just keep pushing, You keep moving, you keep pushing ahead. It's that always going forward – sempre em frente – always forward. To never give up. That's something that I always hear in the back of my mind sometimes. And it's always my grandmother and my dad, but mostly my maternal grandmother, who always would say, "Sempre em frente" like you've got to keep moving. You can't look back. You always have to look forward. And it is a very good way of looking at things. It's like, not what happened, but it's always ahead. It's not letting anything stop you from going ahead, from moving forward. There's always people who will say "No, you can't," or "It's going to be hard" or whatever. But we've got to follow what we have in our heart and in our gut, that we know we need to do. And it's a lesson I've had ever since I was little. That has always been a phrase that's always been around. And now as I've got two granddaughters, it's always like, "Oh my God, I'm doing this for them." Yeah, it's for them. It's absolutely for them because they need to know where they came from. And they can never forget. [Our ancestors] they suffered, they sacrificed for us, they did all those things and we're not going to let that go to waste. (tearing up) We're not. So it means a lot to me and that keeps me going. It does, it just keeps me going. And I know they're looking down on me. I know I'm making the path. I am. I can feel it and I know it. And I know my children all love the fact that their mom is doing this. I know when I'm long gone, now we're being a little bit morbid here, but, I know when I'm long gone, they'll always be able to see, they'll always be able to hear my voice; they'll always be able to see how much I love being Portuguese (laughs). And it's really important. When I told you in the beginning, it really is a love letter to my culture and that is the best way I can say it. I'm very emotional about this as I'm talking to you today. (laughs)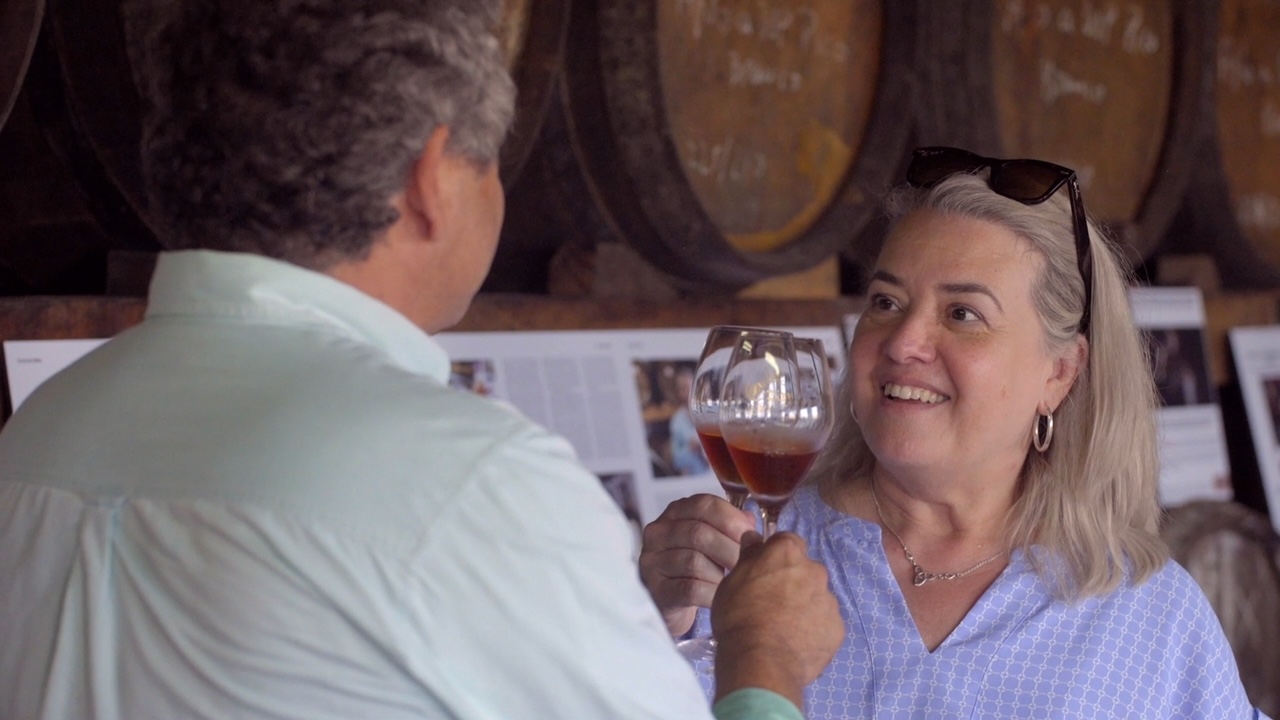 When you don't feel like cooking, or just in general, what is an easy healthy dish you like to make?
When I don't feel like cooking, but I want to make a healthy meal, the whole thing is that Portuguese cooking, like Italian, Spanish, French, any European country, we eat what's in season. And you eat what's fresh. And so right now something quick is as easy as fish, of course, like a fresh cod, a fresh white fish is a very easy thing to do. I love to make it and steam it, almost like a poaching of the fish on top of a tomato and onion sauce. So an easy way to do that is in a large wide frying pan or deep one, you would sauté a couple of onions if you like onions. I love onions, so I do more than some people. I cut it thinly in half-moons, I sauté it with olive oil and a little bit of salt. Then, I get it to be almost translucent and then I add, in the summer it would be fresh tomatoes, now it's nice canned organic tomatoes. You can buy really beautiful peeled, chopped up tomatoes that are really delicious. You add that in there. You add a little bit more salt to it, some pepper, some paprika if you want. Whatever you want in there. I also add three or four cloves of garlic because I love garlic. And I always have garlic at home. I store my garlic from the summertime. I clean it, I peel it, and I have them in the freezer. You can keep them for a year. So I thinly slice the garlic because I love to see the garlic in it and I love to eat it that way; other people mince it. You add that in there and now it's all coming together, thickening up a little because the tomato now breaking up more. And once it gets to that consistency and the flavor that I like, I put half a pound of fish per person, because a serving size is a half of pound. And you would lay it literally on top of the sauce, lower the heat so it's just bubbling, like a low summer and you cover it. You just let that go, depending on the thickness of the fish, if it's really thin it'll poach really quick. If it's a little thicker, it may take five or six minutes. You can always check to see if it's flaking and if it's flaking you know it's done. And before I serve, I cut up some parsley, I throw that on top. Sometimes in the sauce, if I want to break it a little before hand, my mom sometimes would add water. I like to add a little bit of white wine sometimes. That's a little thing extra that you can do to add more flavor to the sauce. That's it.! And then you serve that. You've got your poached fish with this amazing hearty tomato and onion sauce. You serve that over rice or off to the side with more vegetables on, for those that don't want to have any rice. But that is the simplest, easy, delicious, healthy recipe you can think of. It's something my mom would do that all the time. And I like making that anytime of the year because it is that fast and easy.
Is there anything you'd like to add for the viewers here?
I have a lot of fans out in California, I have so many out there. I have amazing fans, so I want to say thank you to them because they are the nicest people; whatever I put out there, they're always so supportive of what I'm doing. Some people are just the nicest people! (laughs) There are people that I have no idea, I've never met them in my life, but we all feel connected, which is just so beautiful, it is just so beautiful. And I hear this from a lot from people, "I know we've never met, but I feel like we've known each other for a long time" or "I feel like we're related," and it's because we have so much in common, because deep down inside, we are looking for those connections to our family, to our past. And making those memories stays with us, with family; we are more alike than we are different. That is the other thing I've learned through all of this; we are more alike than different.
---
Watch season two of Maria's Portuguese Table starting June 24, 2023, on KLCS. Check out klcs.org/schedule for the full broadcast schedule.
Additionally, you can catch up with Maria on her social media: Facebook and Instagram. Can't get enough Portuguese cuisine? Check out Maria's YouTube channel to see some of her favorite recipes.