Diane Kochilas, host of "My Greek Table with Diane Kochilas" takes viewers to beautiful Grecian locales and shares the roots and cultural history of local dishes. Later, Diane takes us to her Athens kitchen and teaches viewers how to prepare some of those same dishes.
We speak with the chef, cookbook author, cooking school owner and New York native to learn what it is like to live part of the year in two countries, how her show found its way to PBS, and what's her favorite go-to healthy Greek dish.
Diane, I am so excited to talk to you; I've been looking forward to this interview since I saw the episode of Ikaria, where you made the herbal tea that we as people used to make hundreds of years ago. That tea was simple, but we should all learn how to make it. It had mallow, rosemary flower buds.
There are all sorts of different teas.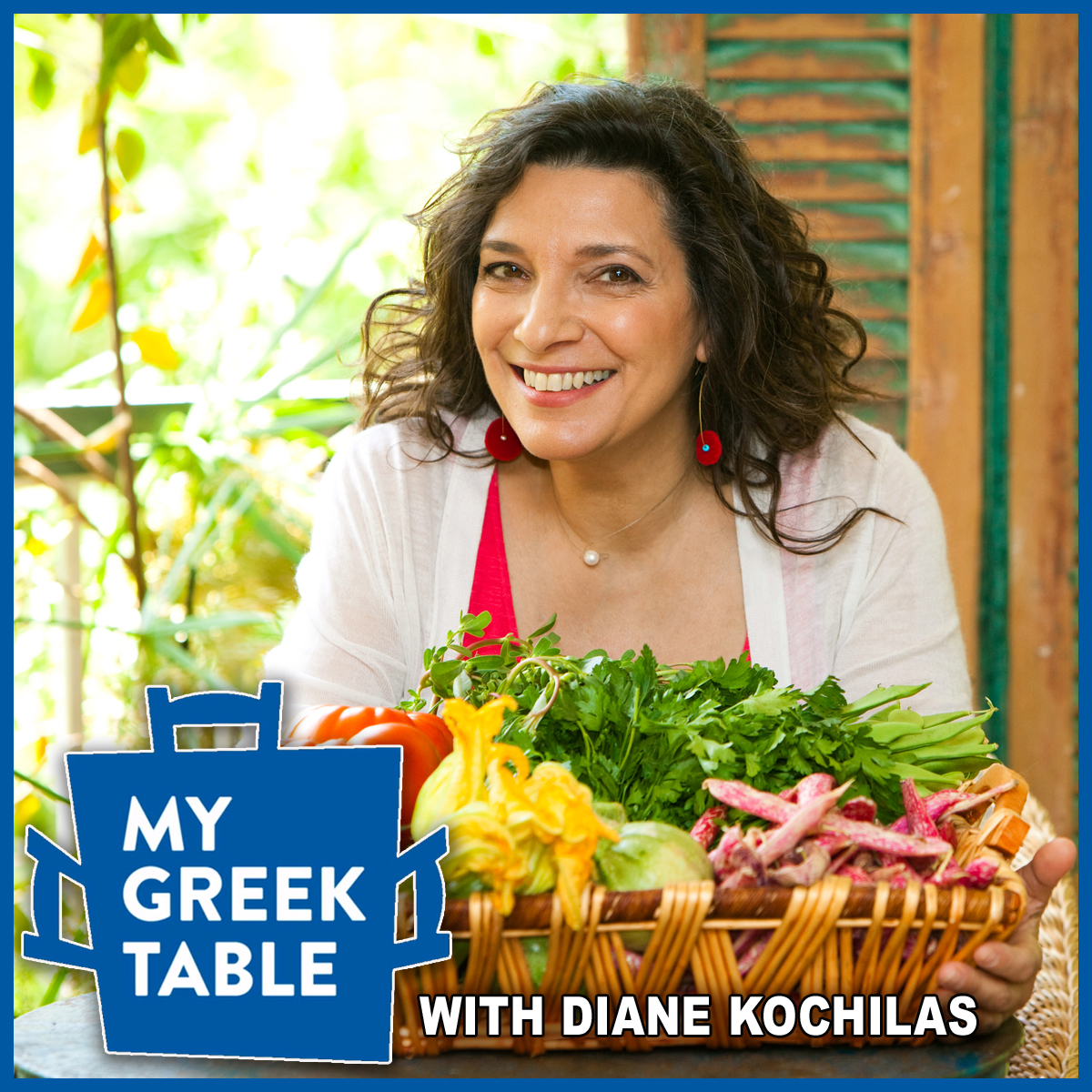 You should do a book on that, with that lady.
(laughs) You think?
Like the previous seasons, the new season is a lot of eating in Greece, which looks fun. What's the aim of your show and this new season?
The fourth season is really different, most of it's filmed in Athens. We did two episodes in Thessaloniki, one on the Sephardic heritage of the city, and one on the Thessaloniki UNESCO food city. The rest of the episodes were filmed in Athens in my kitchen, everything's in my kitchen in Athens. I think it's a real interesting season because it's a little bit different. I try to incorporate a lot of Greek life and different themes. I did one episode on vegan food, I did one episode on the art scene in Athens around a meal; I did another episode on bourgeois Greek cooking like from another era. I think there is a lot of interesting content.
How did living in two countries come about?
When I moved to Greece 30 years ago, I never really lost touch with New York, a lot of my work was still in the States. Even while I raised my kids, I had a full-time job there as a newspaper reporter, food writer and restaurant critic at the biggest daily newspaper in Greece; I did that for 20 years. Then, I did a TV show in Greece for two seasons and when the financial crisis hit, I needed to figure out how I was going to continue to raise my kids and feed them. So, I started spending a little bit more time in New York. They were a bit older by then. I never really lost touch with my New York, American roots. So now that my kids are grown and independent, I'm spending a lot more time here. I'm born and raised in New York.
How did your current show come about?
I've always wanted to do it; when the time was right. In other words, when I had time, when I was in sort of this transitional period. My kids were old enough so that I could be gone for a month. I set about doing it quite methodically. I found an entertainment lawyer who helped me narrow-down a bunch of production companies based on shows that I liked, and I reached out to one of them, we hit it off and that's it. That was basically how it happened. We started the first season in 2017.
What was your path to being a chef and what was your motivation, originally, to want to cook on TV?
I've always cooked, and I've always taught. And those two combined. Doing TV, a lot of it is about teaching people and I really enjoy that. I love the teamwork aspect of it, because I've been a writer most of my career and I was always very solitary, but this is, it's just really wonderful.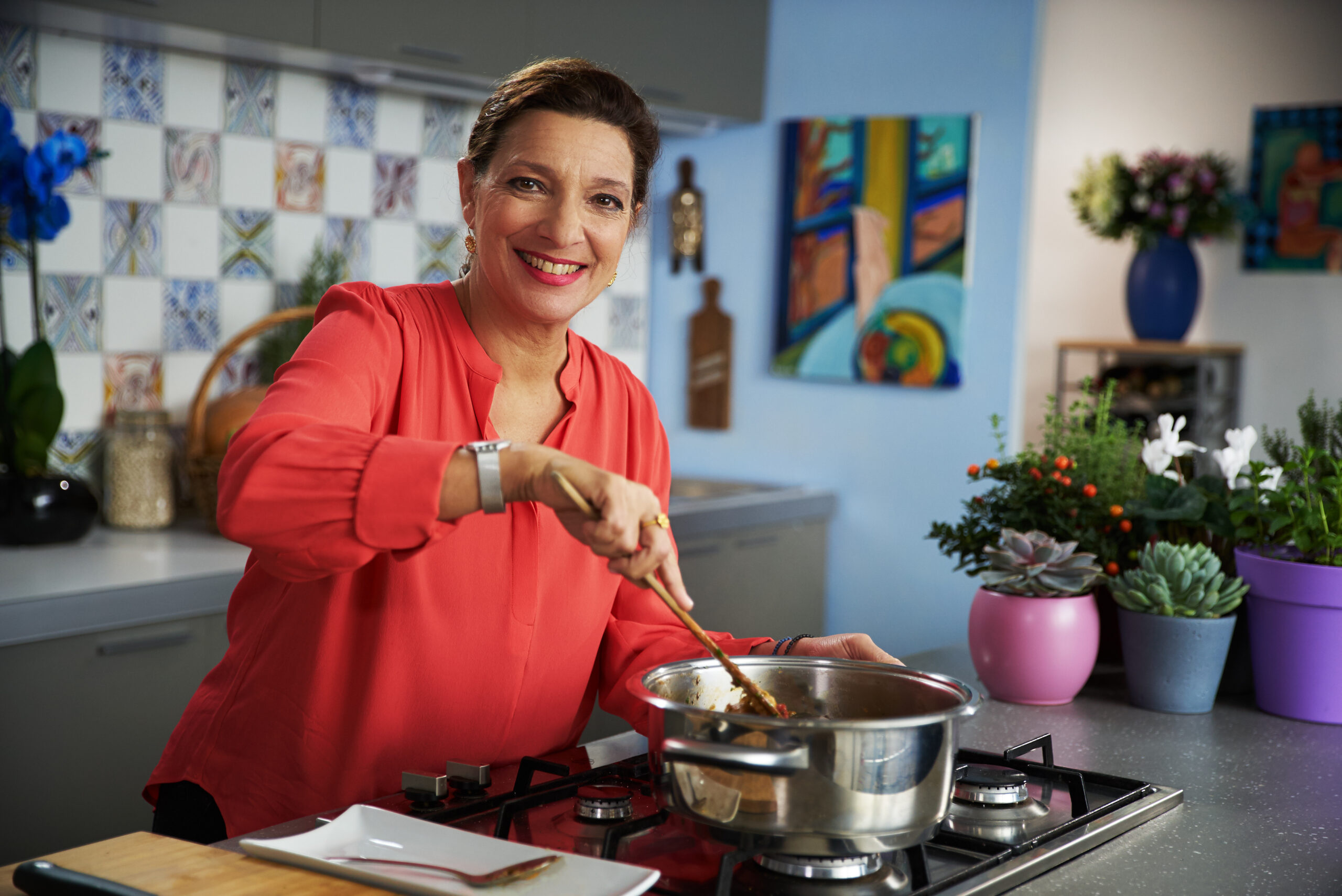 Do you have one healthy go-to recipe that's easy?
Maybe a giant bean, the big white beans that we cook in Greece, those are wonderful, very versatile. Gigantes. Giant beans. Braised with all sorts of things – tomatoes, greens, vegetables, orange, honey. All sorts of things.
Almost everyone has had a Julia Child story or that she influenced them in some way; do you have a Julia story?
The only Julia Child story I have is the very first and only time I ever came anywhere close to even meeting her; that was many, many years ago at an IACP (International Association of Culinary Professionals) breakfast where she spoke. And she expounded on the virtues of a butter and bourbon diet (laughs). That was the only time. I never really met her.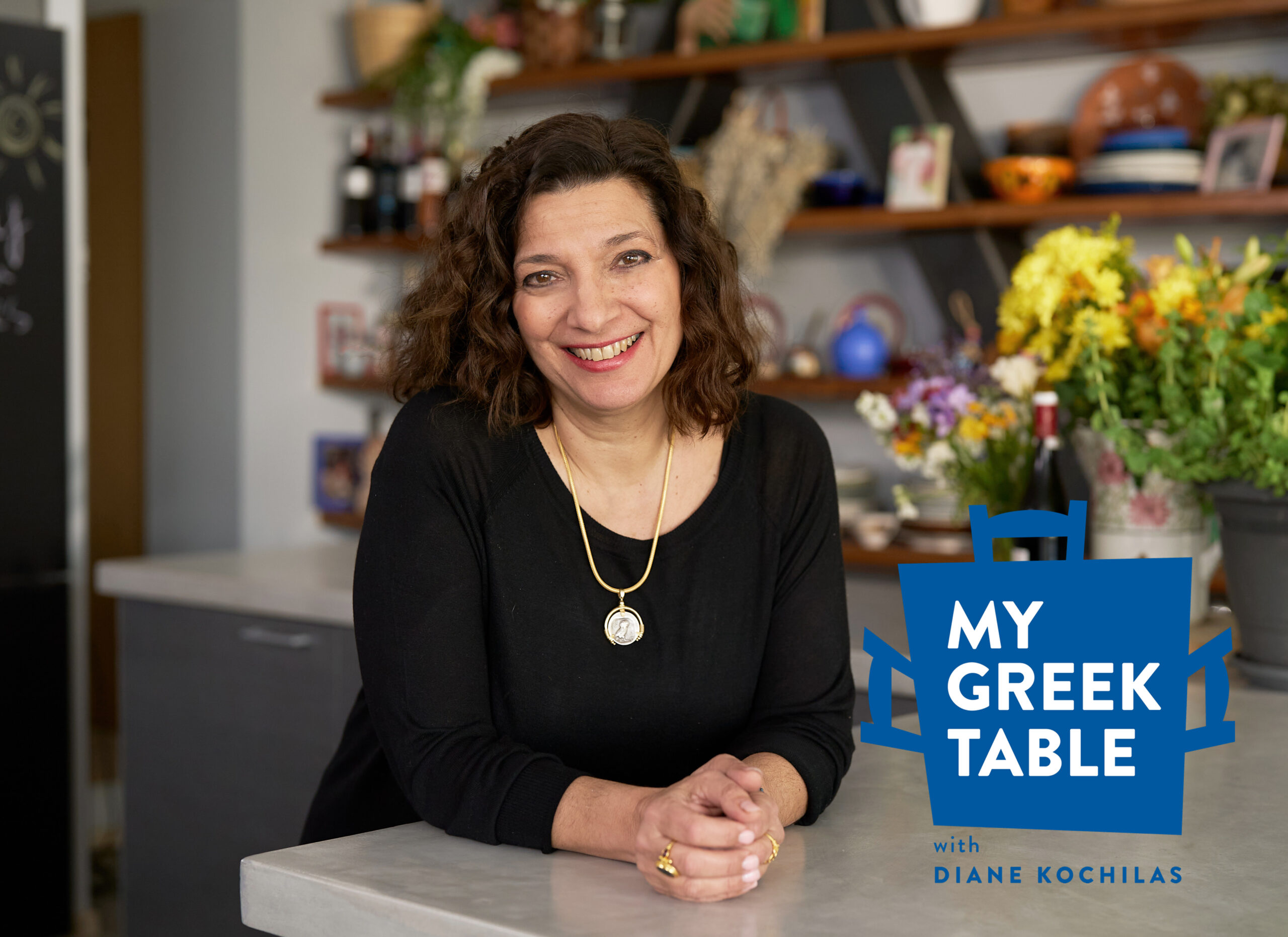 Do ever just pinch yourself you get to do this for a living and follow in the footsteps of educating people about food and cooking on TV?
I love it. I think I've taught a lot of people how to eat better in the Ikaria classes that we do. That's really what it's about; it's about how to live and eat better. And how to use a lot of plants and herbs in cooking, which people don't necessarily think about. Greek food is really an herbal palate, much more so than a spice palate.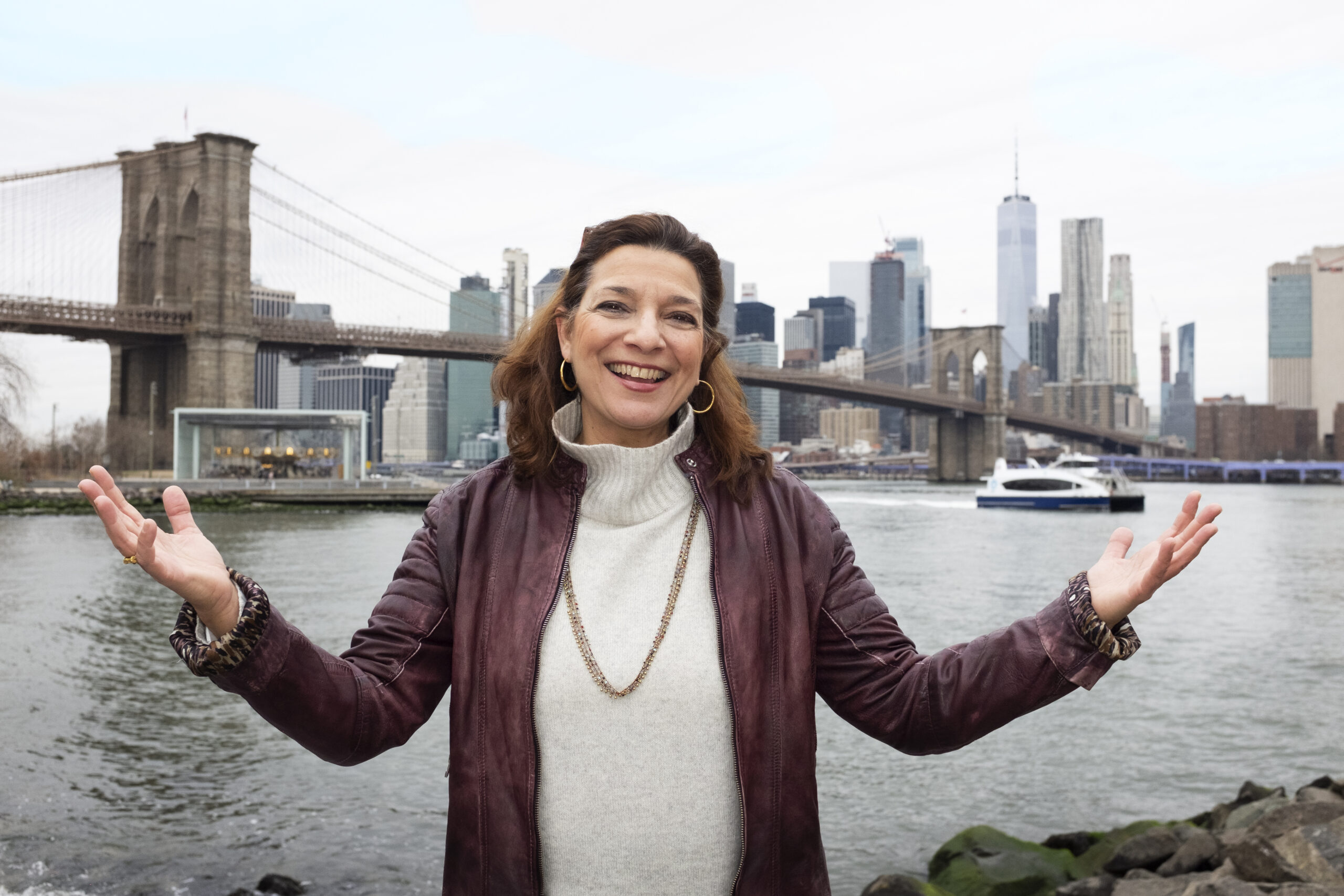 What's your average day like now?
In general, I spend most of my day – I do a lot of writing. I run my own little business, so I work on marketing the classes, I work on my newsletter, I work with the people who are on my team for various things. I reach out to people for appointments, all sorts of things. And here in New York, usually I work all day; right now I'm finishing up a book, so usually I work all day and I try to do something interesting in the later part of afternoon, whether it's the theater, or a museum, or seeing friends, or eating in restaurants a little bit.
Is there anything you want to add for our readers and viewers?
I spent my whole working life promoting Greek food in the United States, cookbooks, all sorts of things. And I'm the product of a Greek-American family, I'm the product of parochial schools. Somehow all that stuff came full-circle, and I had a revelation when I was in my early 20's working for big financial services companies, that I didn't want to be in corporate America because it wasn't a lifestyle that suited me. I was too much off a free spirit, plus, I had had this childhood experience on the island of Ikaria, going there every summer, which really changed my life and my perspective on what's important.
How?
Because it's not about material gain or material acquisition, it's about the one thing that we all forget we have a very limited supply of, and that's time. And I was always very aware of that, and I tried to live my life by that. I have turned down countless jobs because I don't want to leave Ikaria in July and August; that's my time. So, I've always valued [time] more than more money, or more this, or "more that." Thank God, we have a good life. So, when you asked me about moving back and forth, I've always done that. I've always moved back and forth. Greeks do that, a lot of Greeks will spend two years in Greece and come back to the States. There' always this connection, especially East Coast Greeks, we do that a lot. It's never been out of the ordinary for me. It's hard to explain that to someone who doesn't have a connection to another place, but I feel equally at home in both places; I'm totally American and a New Yorker and maybe not so totally Greek. I'm less Greek than I am a New Yorker.
---
Season four of ""My Greek Table with Diane Kochilas" airs Saturday afternoon on KLCS. Visit klcs.org/schedule for the full broadcast schedule.
Read the full interview with Diane at our website: klcs.org/ChefsCorner
You can keep up with Diane via her blog on dianekochilas.com, or follow her social media; she's on Instagram (Instagram.com/dianekochilas), Facebook (facebook.com/DianeKochilasChef), Twitter, (twitter.com/DianeKochilas) and YouiTube (youtube.com/@DianeKochilas)