We first spoke to "America's Test Kitchen" and "Cook's Country" (Saturday afternoon staples on KLCS) co-host Bridget exactly a year before the pandemic. To deal with filming during that time, cast members pitched in to film the "At Home" version of the show. We thought it would be a good time to reconnect with Bridget and see what life has been like since then, what she learned from 2020, what a typical day is like for her, and what are her favorite healthy and cheat/treat dishes.
Bridget, we spoke a year before the pandemic lockdown. What have you been up to since we last connected?
Oh my goodness, it feels like a world away doesn't it? Like everybody else, I locked down with my family. I have two boys, they would've been 12 and 18, plus my over 50-year-old child, so I did a lot more cooking at home. I usually do dinners, but I was a short order cook all day (laughs). So it did amp-up my cooking at home game a lot more. Usually it's just on weekends, where I might get several meals for the kids. That was the big change, just like everybody else. I started planning out menus like my grandmother used to, which I thought was kind of interesting because I felt like we were all going back to the early 1900's with the availability or lack of availability of product and having to really start to sketch out how you cook and what you cook, knowing that that bag of flour might be the only one you might find for a few months. But as things have opened back up and life had started to get back to normal, so back to shooting. And shooting the two TV shows; we just finished two weeks ago. We wrapped up ATK 24, which is amazing to me. I'm already hearing "Silver Anniversary".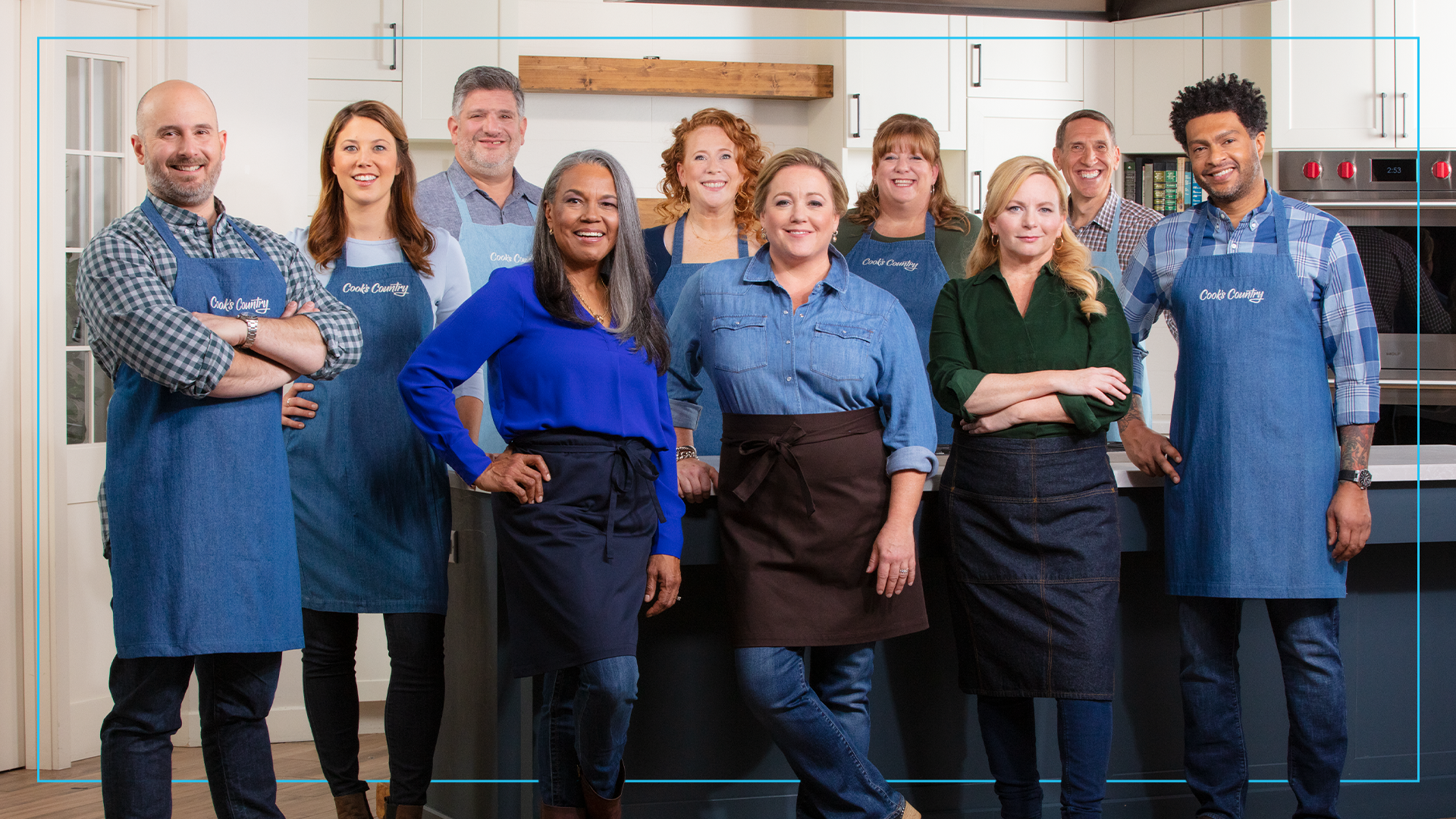 You wrapped up Season 24?
Yeah, which boggles my mind and we're sliding into the pre-production of "Cook's Country" [season] 17, so that train just never stops. When we wrap one show, we just float right into the other.
I thought like many PBS shows, you only shoot a few weeks a year. And the rest of the year is magazine work.
We do a lot of pre-production for the two television shows. For instance for "America's Test Kitchen" we just finished shooting it, but we had started pre-production – so that's the lineup, the scripting. And when I say "scripting," it's more mapping out the recipes for television, making sure that we're highlighting the right things, that the cameras are going to be able to see what we see. And all that started back in December of last year. We do rehearse our recipes, we don't rehearse exactly what we're going to say, but we map them out in front of the camera so our director knows exactly what's going to happen. They usually don't make the final recipe for me to have on that day, so that when I do get to eat it in front of the camera on a shooting day, sometimes it's a great surprise if I haven't made it myself.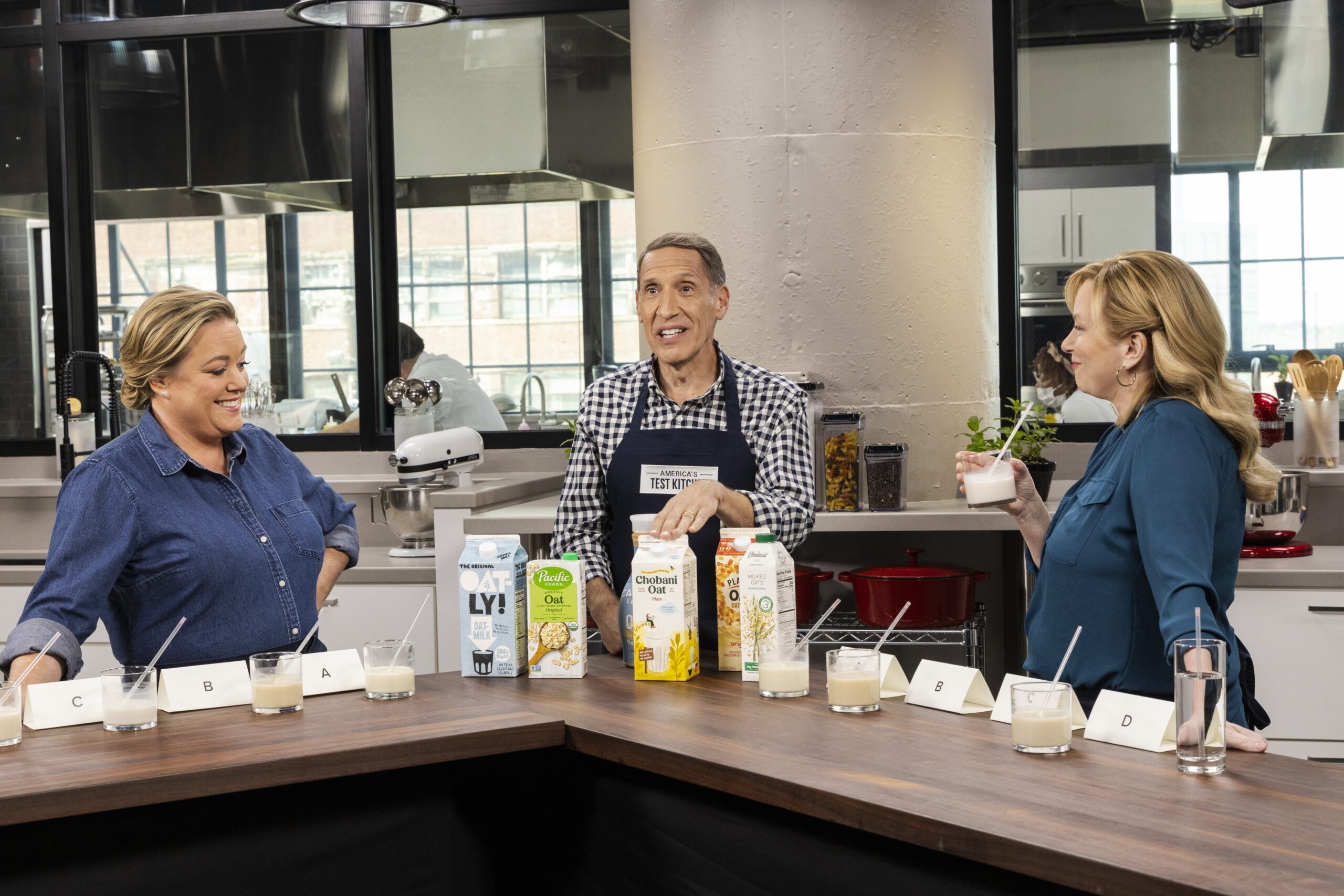 Last time you mentioned Julia Child met you and your husband, who is from Scotland, so she had no idea what he was saying. Since there are two chefs in the house, have you been influenced by his cooking or vice versa? Especially during the pandemic?
(laughs) It's interesting, I would say "maybe" because my husband really loves to cook seafood more than anything else. We definitely started eating more fish during the week. I'm very lucky where I live, I live in a coastal town north of Boston, so I can walk five minutes to where they're pulling lobsters out by the sea. And then there's a little shack down there that has the boilers that they'll just cook it for you and they'll pick the lobster and give you fresh lobster rolls right there. But something that he and I definitely had more time to do, which is a passion that we share, is brewing beer. We've been brewing beer for close to 30 years and (laughs) we currently have more beer than we should have (laughs).
Again, we found ourselves with a lot of time, so we were able to give beer to our neighbors and friends. Right now we have a chest freezer that we converted into almost a makeshift kegerator. And we have five taps on that for different years. My husband, Steven, he does love slow roasting and during the pandemic we could try recipes slow roasting 15, maybe even 18, hours. He enjoyed that.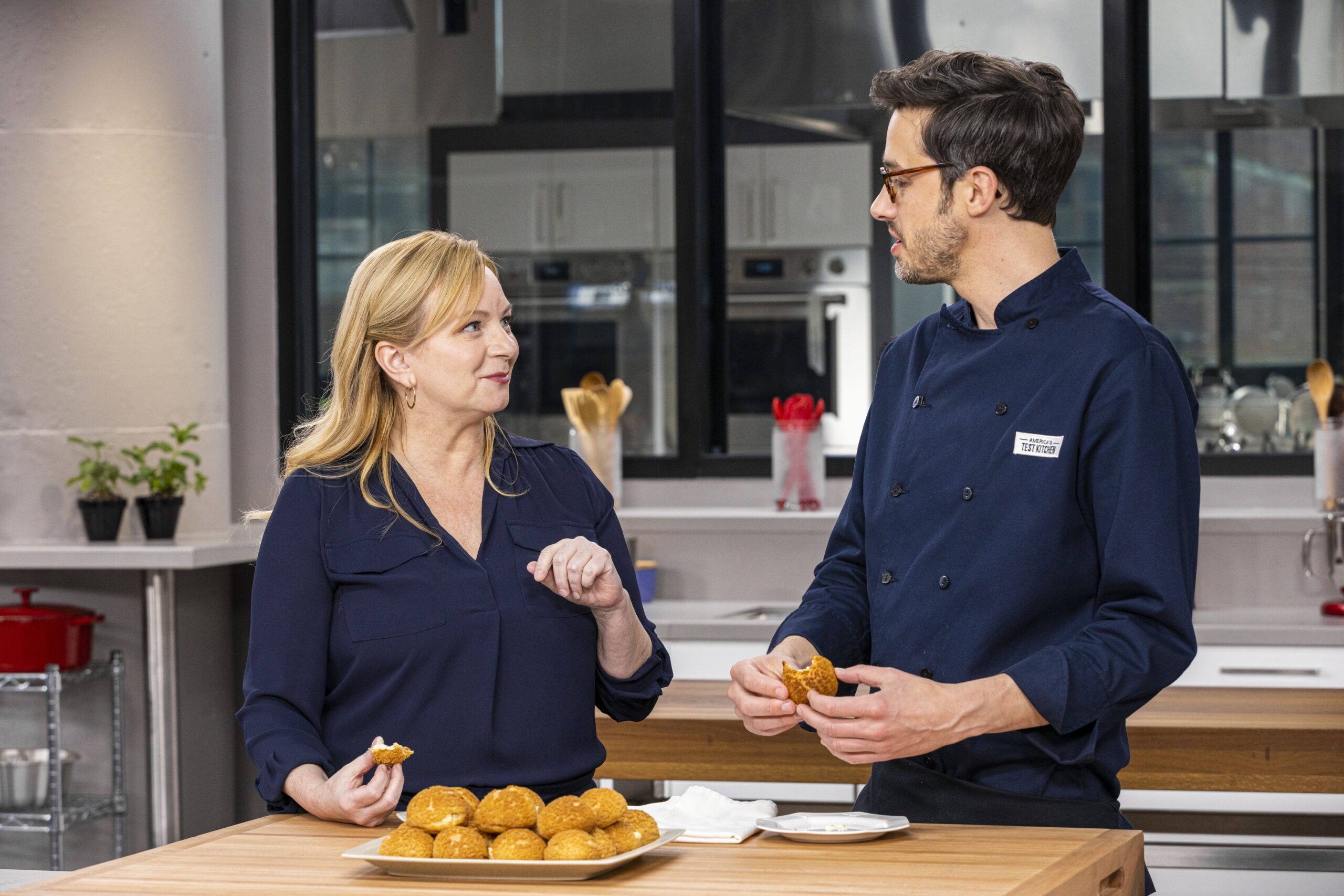 I loved the "At Home" shows during the pandemic, it gave it a different touch.  Filming your new shows since 2020, how has it been?
As you probably remember 2020 was individuals. That was very exciting, we definitely had a little more pressure that you had to carry an entire episode, or at least an entire recipe for that episode. There is something that's missed when you don't have two people together. What I missed during that time, not just on a professional but also personal basis was, I really missed my colleagues. I missed being with them, I missed catching up with them because sometimes some of the people I cook with on TV, over the years we're constantly changing in what we do at "America's Test Kitchen" and we may have cooked together more and been in the same test kitchen years ago, but as things change, we don't necessarily see each other as much, or if we see each other, we're passing in the hallways. So some of these [shows] it's almost like a college reunion, or even worse a high school reunion (laughs). It's a lot of fun to hang out with them. I think one of the bright spots since then has been the addition of some new cast members, we have Sam, Joe, Antoinette, Erica on "America's Test Kitchen." Carmen was also on there, then she was moved to "Cook's Country," so we're going to have Carmen on "Cook's Country" as a new cast member this coming season. So, there's a little bit of a breath of air added to the show. It's exciting for myself, I'll probably speak for Julia here, just to get to cook with people that you really haven't cooked with too much before. And you get to know a lot about people when you cook with them.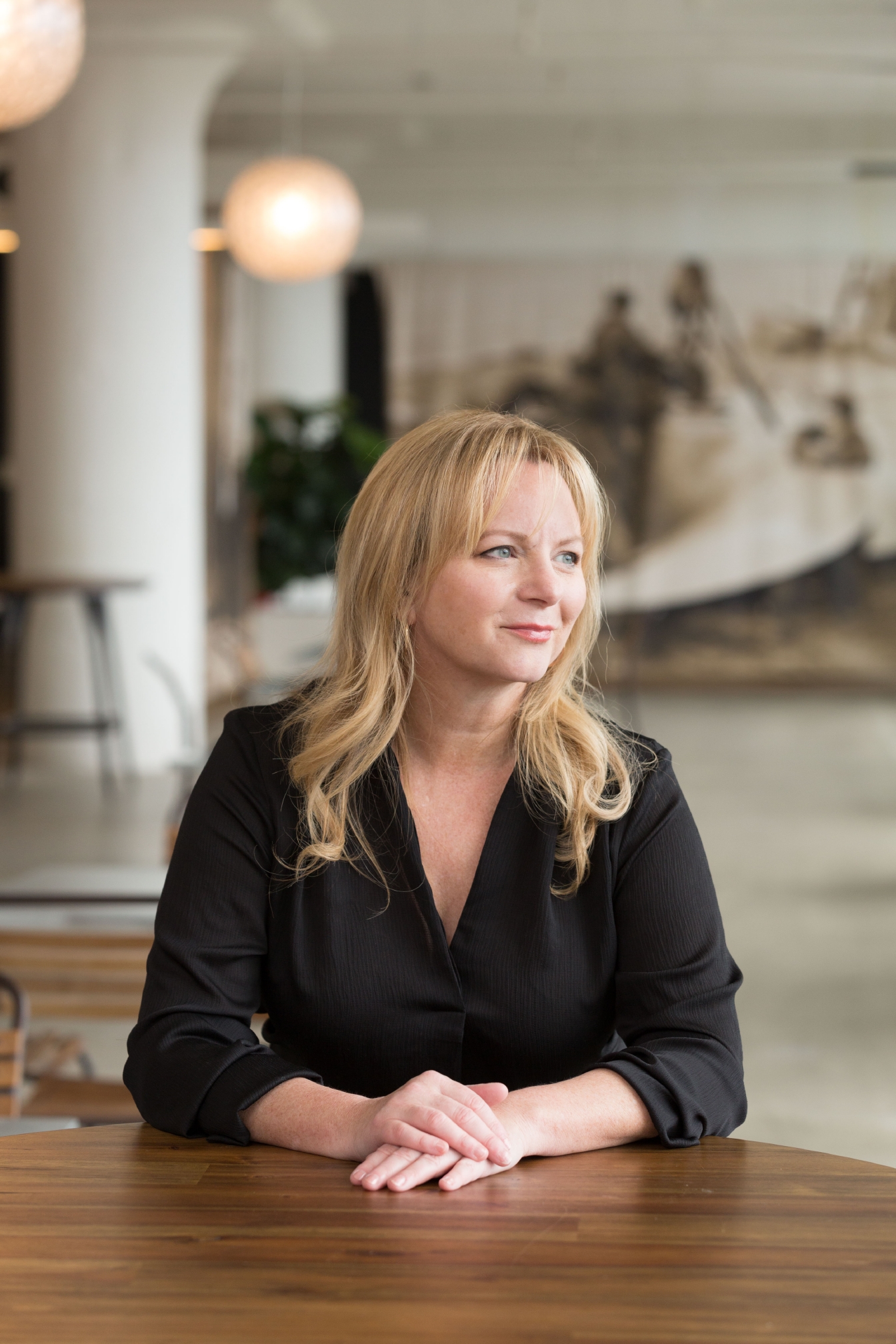 What's a typical day like for you now?
I've been working mostly from home, definitely since the pandemic, and I go in to work on pre-production and meetings. A lot of my job has gone into travel again. Julia and I, before the pandemic, we were travelling so much, we were doing all these ATK tour dates for various public broadcasting stations. It was so much fun and we're starting to see that creeping back in. Which is really nice.
Right now, I'm looking forward to traveling and traveling to Mississippi this summer for the Natchez Food Festival. And one of our partners is American Queen Voyages, so I'm going to be doing an event with them end of October. I'm doing some touring for Tampa, that's pretty much where a lot of my job is starting to move towards again, working with sponsors and seeing what I can do there. I'm also looking to pitch some new shows.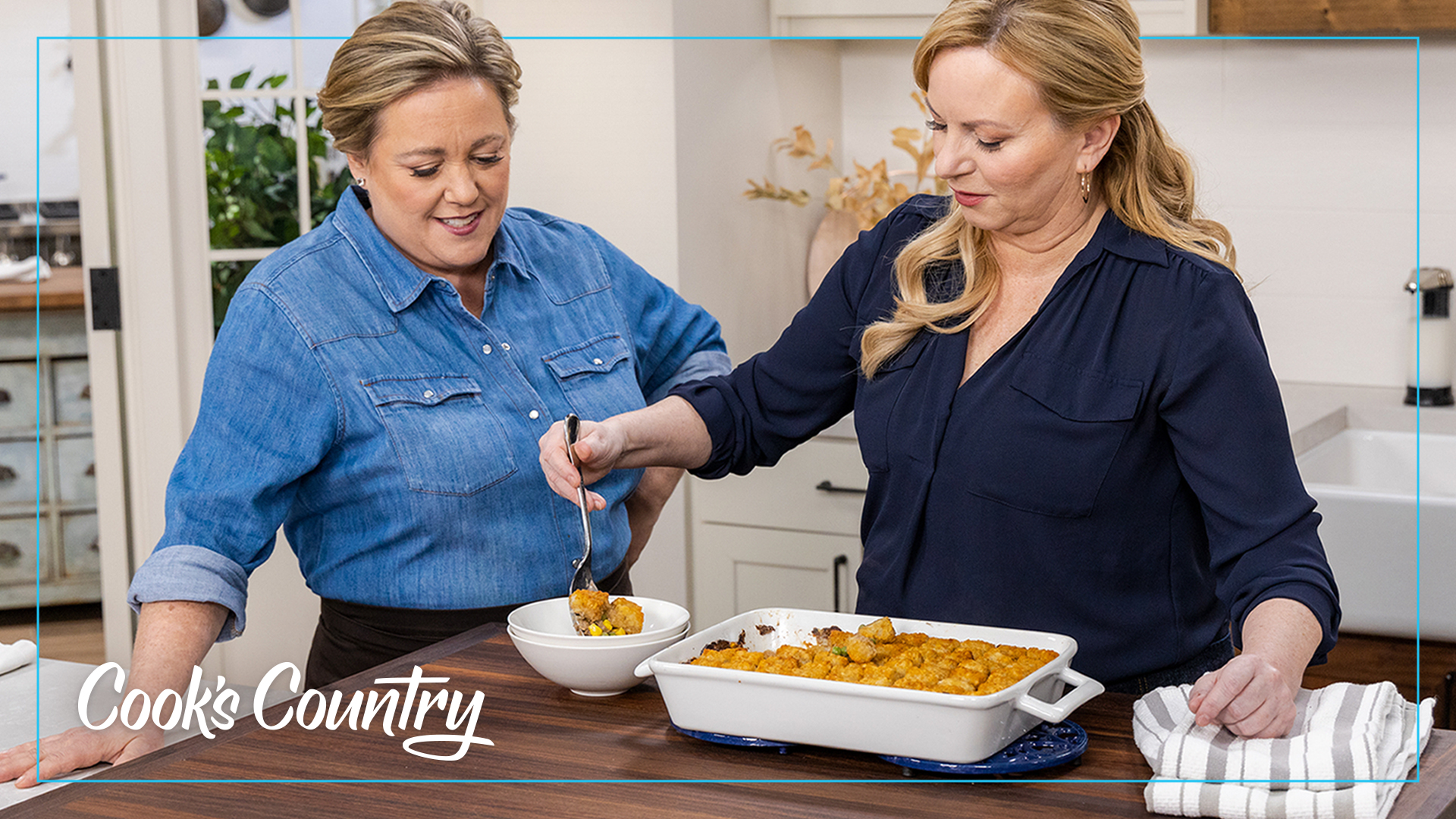 Has 2020 changed you; have you learned anything from it?
That's is a big question. I think I'm better about not taking the little things for granted and that could be little things as groceries, something as mundane as that. It can also mean seeing family. My little family, my two boys and husband and I, we're kind of in an island compared to all of my family who lives far South and his family lives in Europe. We found ourselves in a highly populated desert island because you just see people everywhere, you could see people walking around but you are on your own. I call it "The Re-write." It kind of rebooted and rewrote our code a little bit and gave us a little bit of a look into prioritizing what's important or looking forward to things. For me, it was a blessing to spend time together; I tried to find the positives of it because I know there was a lot of horrific issues, my husband's sister passed away during that time and he couldn't get over to her. It was just horrific. So, grabbing any positive that we can; being able to see our kids before they were fully grownup. And he has a restaurant, he was greatly impacted by that. It made me appreciate the things that I didn't really care for sometimes, which was commuting, and a lot of travel. Somebody once said to me, "Covid was the great accelerator," that anything that was going to happen in the next five years happened quickly. So restaurants that were on the brink went out fast, relationships that were on the brink went out fast because people were forced to live with each other. There was a lot of rewiring. I try to look for the positive aspects of that.
What keeps you going and doing what you do?
Oy, what time is it? Doing what I do in terms of being part of "America's Test Kitchen," as long as the company is really focused on not just putting out recipes, but teaching people how to cook, which I think is a lifelong class, for me to make people aware that they can make something at home that's so much better than they can get at a restaurant or a fast food place, or even the convenience the food deli area of the supermarket. Especially in these days, you cannot only eat better, but you're saving some serious money by making it yourself. People who say they don't have time to cook, I get that. But I bet you can find time in the schedule, actually I would love to do that show where you sit down with somebody and say, "Oh, this is where you have time to cook"; and then we show them how to make three or four things. "America's Test Kitchen" has always been great on teaching people the "why" and "how," not just "Here's a recipe, have fun!" And when you teach people through going behind what's going on in front of them, they can become a better cook and they can start problem solving on their own and they can start making decisions that work and it really is empowering. The "domestic arts," cooking at home is one of them, is sometimes poo-pooed. I think anytime something becomes a necessity, we don't think of it as enjoyable, we think of it as something we have to get through and work around. (laughs) There's a lot of joy and satisfaction in being extremely tired, you get home from work and you have thought ahead and prepped a few ingredients. So when you come home, you put on your home clothes, go to the kitchen, grab a few things, it's already chopped, it's already prepped. You can have a great dinner in under 30 minutes. I have to drive past all those drive through's on the way home. I'll just go pop in the Whole Foods and pick up a roast chicken, there's definitely no shame to that, but just with a little but of planning ahead, those hours after work, you can get food on that table in 40 minutes tops. Which is much cheaper. I'm starting to sound evangelical about it.
When you don't feel like cooking, or in general, what's an easy healthy dish to make?
I do a lot of stir fry and I think that to me, stir fry, the majority of time spent is in the preparation of ingredients. If you have a lean protein, like pork tenderloin, or chicken breast, or tofu's a great option. Then it's just chop, chop, chop, a few ingredients. Batch cook them in a super hot skillet or people who have a nice wok. And then I do keep some core condiments in my fridge – oyster sauce, soy sauce, mirin. That way it's one, two, three. I do cook big batches of brown rice. I oven cook the brown rice. You cook it in a big baking pan with foil on it, so you don't have to stir it every 10 minutes, it just cooks very gently. And when it's done, I'll pack it, I'll freeze it and I'll have brown rice at the ready because I'll cook that over white rice. So, I'll have that with stir fry. We do that quite often. I've got older boys and I want to make sure they know how to cook something fast with good things, so a great marinara sauce. You can add things to it.
A box of cereal. (laughs) Joking aside, I do a lot of breakfast for them too. We'll make omelets.
What about a rice cooker? That'll change your life.
I've been told so many times. Rice cookers are fantastic, Julia will talk about rice cookers on and on and on, I just haven't bought one. I used to work at Williams-Sonoma when I was really young, and I sold them. I loved rice cookers. We gave samples of food at work, whenever we had rice, rice cookers were out.
I look forward to the weekends to make my cheat or treat dishes. What is a cheat or treat dish you like to make often or weekends?
I do bake more on the weekends, especially in the colder weather here. Definitely cinnamon buns come into play, which is a cheat and treat. (laughs) Oh! The other thing is pretzels. I started making the big German pretzels. We published it in "Cook's Illustrated" last year and I made it once and the recipe produces six. That batch of six lasted about two seconds. And my youngest son went absolutely mental for them, told his friends about them, then they come over for pretzels. It went from a batch of 12, now I make 36 pretzels a batch every time because I know that all these football players are all going to come over and eat all the pretzels. That is definitely something I've been doing. A lot of my food that I've been making has been scaled up to feed basketball and football teams. (laughs) I love breakfast, the cinnamon rolls and coffee cake and things like that. My husband comes home from work and we have a cup of tea at night and a little piece of cake. That's how he channels his parents.
A challenge to cooking is cleaning. As someone who sautés a lot, grease gets on the cabinets and grates, what tips do you have to clean and do you also have grease on cabinets like I do?
(laughs) I do clean as go along, so I try my best to keep it clean. I have a very old gas stove range, I think it's 1952. The pilot stays lit all the time, it does not make you sleep well at night. There's a lit pilot in my house all the time. Sometimes I'm like, "What am I doing?" At the same time that thing performs very well. Although I think I'm the only one in America with a three-burner stove, because one burner doesn't work. But the oven is great, the burners are fantastic, very reactive. I will often keep a half sheet on two of the burners, when I'm sautéing, so that way I know that I can just clean that big sheet pan. We clean as we go along. I love my Mr. Clean Magic Eraser. The other thing is I have wood counter tops and I absolutely love those. I clean them just as if they are regular counter tops, but once every year and half, I sand them down and then I oil them and they look like I just put them up. And they're beautiful. But cleaning is a big thing; my biggest piece of advice is keep cleaning as your cooking.
Is there anything you'd like to add for the viewers here in Los Angeles?
Summer's a great time to get back to basics. Simplify, try to shop the perimeters of your supermarket because that's where all the good stuff is; shop the farmer's market. Well, you guys are in California, so you get that year-round. Here it's like the farmer's market is our little touch of L.A. for a few weeks out of the year here. Appreciate the produce, shop in season. California season is fantastic right? All year round, what am I talking about!
---
Tune-in to America's Test Kitchen, Saturday afternoons at 1 PM, on KLCS; Cook's Country airs Friday at 4:30 on KLCS' Create TV. Check KLCS.org/schedule for a complete broadcast schedule.
You can follow Bridget on social media: Twitter (@realblancaster) or
Facebook (@BridgetLancasterATK).