Join KLCS at the Central Avenue Jazz Festival, July 25-26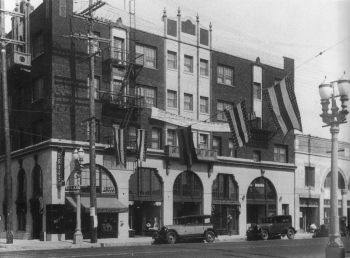 The countdown continues to the 20th Annual Central Avenue Jazz Festival, July 25th & 26th!  And KLCS will be there.  We're looking forward to meeting many of you, our viewers, at the Festival. Together, we'll hear great music in one of LA's great old neighborhoods.
KLCS, the PBS station licensed to Los Angeles and serving 16 million households throughout Southern California, is proud to take part in many local community and education events throughout the year.  Central Avenue is our near neighbor. We can take a short drive from our studios on Temple Street in downtown LA and, in just a few blocks, find ourselves on this, one of LA's truly historic streets. We appreciate the Avenue's history, and honor our viewers who live and work in the neighborhood today.
A Little Central Avenue History
Relatively few people know about the cultural, social, and political history of the people who lived and worked in the Central Avenue corridor.  Central Avenue is primarily recognized as having been the heart of LA's black community in the mid-20th century.
After the Civil War, African Americans began migrating from the South to other parts of the country, looking for opportunities to create a new life for themselves and their families. The black population of Los Angeles County grew exponentially, in a series of waves – about 2,800 in 1900, nearly 46,500 in 1930, and almost 218,000 by 1950.
In 1900, Central Avenue was a mixed-race neighborhood, with Anglo, Asian, Latino and African American residents. By 1930, African American businesses and social institutions were flourishing along Central Avenue as the black community claimed the area as its own. LA's black churches became powerful community resources, playing pivotal roles in the local and national Civil Rights movement. The black churches were where members built their economic, political and social capital; Central Avenue was the hub of where they worked, shopped, ate and played.
When you learn the story of Central Avenue, you'll hear stories of people like Charlotta Bass, who published the California Eagle newspaper, and famous places, like the Hotel Somerville (later called the Dunbar Hotel) where famous African Americans stayed when they came to town, from Duke Ellington to Paul Robeson, Billie Holiday to Louis Armstrong.  The hotel (pictured; photo in public domain) also hosted the delegates to the 1928 and 1942 NAACP national conventions in Los Angeles.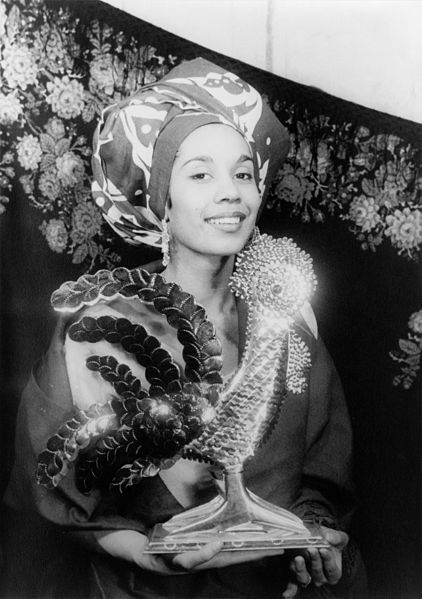 Several other properties on and near Central Avenue are listed on the National Register of Historic Places, including:
Second Baptist Church
28th Street YMCA
Angelus Funeral Home
Ralph Bunche House
Fire Station No. 14
Lincoln Theatre
Watts Towers
27th Street Historic District
Second Baptist, the 28th Street Y, and the Angelus Funeral Home were all designed by the eminent African American architect Paul Revere Williams. Still other properties in the area, such as the Streamline Modern Coca-Cola building, have received local historic designations. Importantly, the story of Central Avenue in Los Angeles is also the story of jazz in America. Local jazz artists such as Eric Dolphy, Art Pepper, Chico Hamilton, and Charles Mingus all played in clubs along Central Avenue. Visiting musicians back in the heyday of jazz included Louis Armstrong, Benny Carter, Buddy Collette, Dexter Gordon, Lionel Hampton, Charlie Parker, Gerald Wilson and many more.Students can find inspiration along Central Avenue, too. Famous Jefferson High School graduates include Nobel Peace Prize laureate Ralph Bunche; dancers Alvin Ailey and Carmen de Lavallade (pictured; public domain photo by Carl Van Vechten); entertainers Dorothy Dandridge, Roy Ayers, Horace Tapscott, Dexter Gordon, Chico Hamilton, Art Farmer, Etta James, Ernie Andrews; animator Iwao Takamoto, who created the Hanna-Barbera cartoon "Scooby-Doo;" members of the '50s doo-wop groups The Penguins, The Platters, and The Coasters, just to name a few.Jefferson High School itself, built in 1916, is part of the Los Angeles Unified School District's Historic Context Statement. The Historic Context Statement celebrates the architectural heritage of the District's "old schools" and helps the District and the community better understand how best to conserve and use them. LAUSD was honored with a Preservation Award from the Los Angeles Conservancy earlier this year, for "embracing its historic schools and seeking to understand its rich architectural heritage."The one constant in most LA neighborhoods is change, and Central Avenue has changed over time. Many old buildings along the Central Avenue Corridor have been torn down; others are still standing, repurposed for other uses. Central Avenue is now home to the vibrant multicultural community in LA City Councilmember Curren D. Price's "New Ninth" District, with mostly Latino residents. The Central Avenue Jazz Festival brings thousands of people from throughout Southern California together in this historic South Los Angeles neighborhood, for a celebration of community and music. This free community festival celebrates the rich cultural history of Los Angeles' Central Avenue, and KLCS is honored to be a part of it. We hope you'll get a chance to attend. Enjoy the music, the food, the ambiance. Learn about the area's history. Chat with some of the "Eastsiders," the elders of the community who grew up around Central Avenue and always attend the Festival. And do stop by the KLCS booth. We'd love to meet you.
Central Avenue Jazz Festival
Saturday, July 25 and Sunday, July 26, 11 a.m. to 7 p.m.
For more information, please visit http://www.centralavejazz.org/
---